Connecting Common Sense with Common Law.

Daniel Minuk (Partner)
The managing partner at the firm, Daniel Minuk received his call to the
bar in 2009.  Originally pursuing areas of practice which included
criminal defense and immigration, Daniel has changed his focus to family
law.  Collaboratively trained, Daniel's main focus is resolving family
matters with an amicable, forthright and common-sense approach.
 Following in the footsteps of the partners in the firm, Daniel handles a
variety of legal matters which included: family law, real estate and
estate law. Daniel is also certified in family law mediation and arbitration. Outside the practice of law, Daniel is a hobbyist woodworker and fair-weather golfer. 

Amy Robertson (Associate)
Amy has been working at KMMG since the summer of 2020 having previously articled with Manitoba Public Insurance. The focus of her practice is family law with a view towards collaboratively based resolution. Amy is the past president of The Manitoba Association for Rights and Liberties, which is a non-profit organization whose goal is to promote equality and justice for all.

Owen Park (Associate)
Owen joined the team at KMMG as a junior associate on a full-time basis. As established by the firm's dominant area of practice, Owen will be focusing his practice on collaborative family law, real estate and estate work. In his spare time Owen enjoys travelling, trying new restaurants, and spending time with friends, family and his dog Frank.

Samantha Campbell (Associate)
Called in 2021, Samantha began her legal journey in Ontario before coming to KMMG as a full-time junior associate. Like the other lawyers in the firm, Samantha's focus will be on family law – with a view towards collaborative resolution, real estate, estate and some criminal work. Samantha maintains her practicing certificates in both Manitoba and Ontario.

Cherie Friesen (Real Estate Paralegal)
Cherie joined KMMG in 2001 as a real estate paralegal. Cherie's dedication and strong work ethics over the last 20+ years have been a great asset to KMMG and our clients. When Cherie is not working or not at the office she enjoys the outdoors with her husband fishing, ATV riding and cruising on their Pontoon.

Sara Ebata (Legal Assistant)
Sara joined KMMG in 2008 as a legal assistant for Michael Green (former partner at KMMG). Sara has been a legal assistant since 2003 and has a breadth of knowledge. She enjoys volunteering, hiking, walking, camping and being around nature. She created and runs a spouse peer assistance program for the Winnipeg Police Service and is actively involved in the Japanese Cultural Centre.

Sabrina Rich (Legal Assistant)
Sabrina joined our KMMG team of assistants in 2022. She is primarily the wills and estates legal assistant, and helps with the overflow of domestic files. In her free time, you can find her at the hockey rink, soccer field or baseball diamond with her children.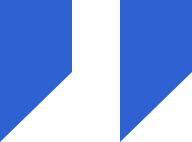 Daniel Minuk was recomended to me a by a very influential person for my family's legal dispute, and KMMG delivered with flying colors!
Focused On Brands, Products & Interactive Experiences.
Feel free to contact for any questions or any help or services! We believe in power of simple and easy communication.